Why am I doing a blog tour? I think it celebrates everything that's great about being an indie author.
While authors have traditionally worked long hours alone, the indie author's world is all about community. Indie authors advise, encourage, aid and comfort each other in online communities like
Kindleboards
. The book blogging community is where we find our readers.
The book bloggers have really created the culture of indie authors. They let people know about our books, and they do it in a really fun way, with thoughtful reviews, special events and prize giveaways. Working with some of these great bloggers, I'll be doing a lot of posts about ghosts, a few interviews, and lots of giveaways.
The first grand prize is
The Haunted Library
, a collection of ebooks from various speculative genres, generously donated by their authors. It's a fantastic collection of ebooks from some amazing writers, and one person is going to win them all.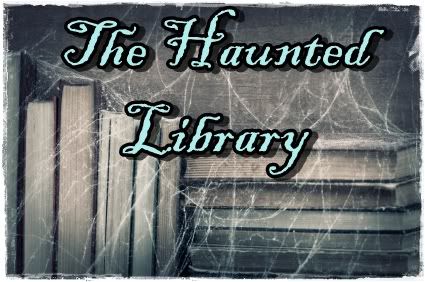 The second grand prize is a new Amazon Kindle with WiFi.
And if
The Haunted E-book
reaches the Top 100 bestseller list in the Amazon Kindle store at any time during the tour (even if it's just for an hour), that will enable me to give away a big, fancy 9.7" Kindle DX (with free 3G) to a third grand prize winner.
How can you win? Start by commenting on this blog post. That enters you for the grand prize drawing. At each blog stop along the tour, you can enter again by commenting on the Haunted E-book Tour post within 7 days after it's posted. One post per blog gets you an entry, for a total of 22 possible grand prize entries. (Extra posts on the same blog don't count as extra entries.)
To make the blog tour more interactive, I'm offering a few ways to get extra entries. Just Twittering about this blog tour, with a link back to this page, gets you +1 entry (#hauntedebook). Putting the Haunted E-book tour badge on your own blog or site for at least one week during the tour gets you +2 entries.
Posting a review of
The Haunted E-book
on
Amazon
, the
Barnes and Noble Nook Store
, or
Goodreads
will get you +2 entries, for a total of +6 entries for posting reviews. (How you rate the book and the content of your review have no effect on your entries. I always prefer honest feedback! Thanks.)
To get your extra entries counted,
email me
with subject line EXTRA ENTRIES and link back to your extra entries. Entries via blog comment will be counted automatically, but please include your email address, blog URL or other contact info in case you win. Grand prize winners will be selected by the number generator at random.org.
To make it easy for you to get a review copy, I'm doing several things. At most stops along the tour (including this one) one random commenter will win the "double prize" of two free ebooks: The Haunted E-book and my short story collection Dark Tomorrows. Randomly selected blogs will also have paperback giveaways, and these and other giveaways will be revealed along the way.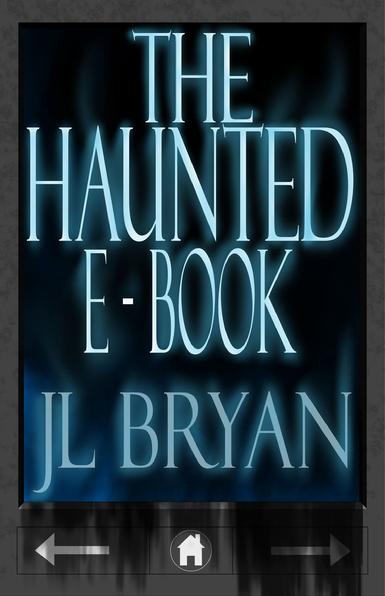 &nbsp
I'm also giving away 113 free ebook copies of The Haunted E-book on
LibraryThing
, plus 3 paperback copies on
Goodreads
.
I invite you to follow the tour through Twitter, Facebook and Goodreads. If you want to follow more closely, you might subscribe to updates by email (links for all these at the top of the
blog tour page
).
The more people who find out about the tour and
The Haunted E-book
, the more likely the third grand prize (Kindle DX) will be made available. So you can help the Kindle DX giveaway happen by letting others know about this blog tour, or about the book. Thanks!.
Also, you'll want to watch out for special giveaways along the tour.
***SPECIAL GIVEAWAY***
I'll send an autographed copy of
The Haunted E-book
to one commenter (chosen by random.org) who posts a comment below within the next seven days. You'll also win ebooks of both The Haunted E-book and Dark Tomorrows. (These are Smashwords editions, so they are available in any format you want—Kindle, Nook, Sony, etc.) Leave some contact info (email, blogger profile, etc.) so I can get in touch with you if you win. You can opt out just by saying so.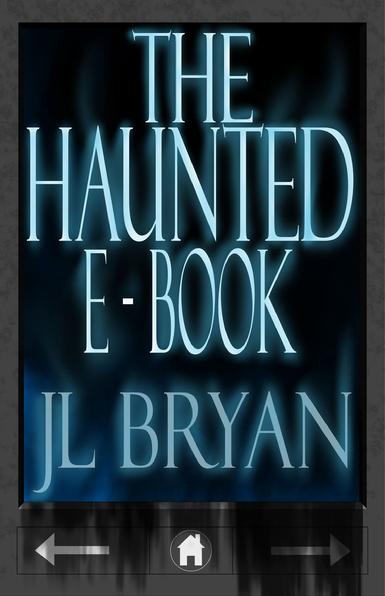 Also, commenting below gives you a Grand Prize entry, towards winning The Haunted Library or a Kindle.
I wanted to make this blog tour big and interactive, but that also means there's a lot going on. I've created a special
questions and answers page
where people can ask any general questions about the tour that might be of interest to others.
The tour will take us to some great blogs. Some of them are big and busy sites, run by a small mafia of enthusiastic and dedicated book bloggers, while others are cool blogs that I'd like more people to discover. Our first stops will be
Reading on the Dark Side
,
Supernatural Snark
, and
Darkeva
.
(By the way, if you like laughing really hard for a long period of time, try the cover critiques of romance books on
Supernatural Snark
.)
Thanks so much for joining me on
The Haunted E-book International Blog Tour
!