Alexander Death is now available on
Amazon
,
Nook
, and
Smashwords
.
We're launching the book with a guest post over on Bookish Brunette.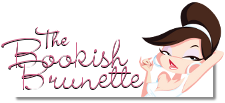 Also, Courtney Cole, author of
Every Last Kiss
and other books in the Bloodstone Saga,
interviews me on her blog for My Indie Idol
.
This announcement would be a great thing to share on Twitter or Facebook...and look, there's a row of little buttons at the bottom left side of the post to make that easy! Thanks!