So, this was a surprisingly busy day. Fairy Metal Thunder got its first reviews, from Aeicha at Word Spelunking and from Kristi at The Book Faery (appropriately enough!):
Jessi from Reading in the Corner, who is a host for
The Paranormals Blog Tour
in October, wrote nice things about
Jenny Pox
:
And don't miss the advance reviews for
Alexander Death
, the final Jenny Pox book!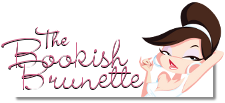 And I think those are all the bloggers who talked about my books today. Thanks, everyone!