Today is the first day of
The Paranormals blog tour
, which has been made easy on me by the ladies at
Kismet Book Tours
.
We'll be playing a "Trick or Treat" game throughout the tour. "Treats" include Jenny Pox-related jewelry and signed books.
The grand prize for the tour is a
Kindle Fire
tablet.
The first stop will be today at
Bewitched Bookworms
: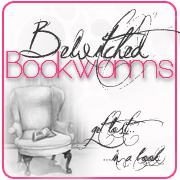 Good luck, and thanks for joining me on this tour!
Also, I was interviewed by a cat named Rocco, who belongs to author Toni LoTempio, one of the contributors to the
Every Witch Way But Wicked
collection.
Read the consequences
on Rocco's blog today.