Jenny Pox week concludes with a color-coded group discussion of
Jenny Pox
by five bloggers! Here are all the Book Soulmate features about Jenny Pox this week:
Short interview of me
Isa's review of Jenny Pox
(Isa never read any indie books before this month's event, so I really had to represent!)
Jenny Pox and Tommy Nightmare giveaway
My guest blog
Group blogger chat about Jenny Pox
(new today!)
Thanks so much to Isalys for having me this week! Also thanks to Bookish Brunette, Amy from Book Loving Mom, Smash from Smash Attack Reads, and Loretta from Between the Pages, who also participated in the blog chat (not to mention convincing Isa to feature Jenny Pox during her month of Indie Epicness in the first place!) Big thanks to all of you!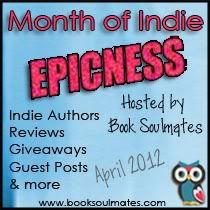 Also, don't miss Giselle's awesome review of
Fairy Metal Thunde
r, posted on Xpresso Reads yesterday-ish!
But what about the second book,
Fairy Blues
, you ask? Three lovely bloggers also reviewed that this week!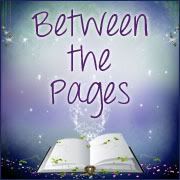 But, you ask, didn't anyone review the third book,
Fairystruck
, this week? Yep, Heather at Buried in Books just posted an in-depth review of the book! Check it out: